FOR

SALE
Information Sections

!*Pricing*!

WEB

Special


ENGINE

General Stuff
New Feature

Pictures
Projects, cars, bikes, boats, engines, anything
Last Up load 07/25/2012
MACHINE SHOP
Click on the icon to view
Reps info page.
Use back arrow to return.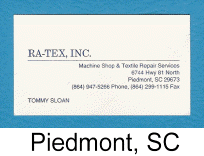 If your business would like to become an
Authorized Rep.
Complete the Guest Book for consideration.
*******************