FOR

SALE
Information Sections

!*Pricing*!

WEB

Special


ENGINE

General Stuff
New Feature

Pictures
Projects, cars, bikes, boats, engines, anything
Last Up load 07/25/2012
Slack Machine is a division of
Slack Auto Parts
There are 10 locations in North Georgia to Serve you.

The Main store and Machine shop are located at
404 S. Main Street, Gainesville, GA 30501
770 535 6010
Email slacksmachineshop@msn.com
Call for the store closest to you.
Slacks is a full service machine shop. They are presently installing additional equipment which will allow them to custom machine and balance crankshafts.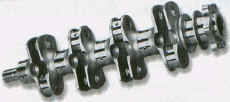 *******************