FOR

SALE
Information Sections

!*Pricing*!

WEB

Special


ENGINE

General Stuff
New Feature

Pictures
Projects, cars, bikes, boats, engines, anything
Last Up load 07/25/2012

Andy Pugh Wilson Allen UP & OVER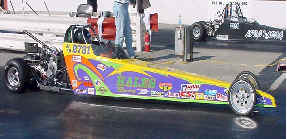 Drayton Hales [Hales Racing]

Drayton Hales sets Record.
Drayton Hales form Harrison, TN set a record in the Junior Dragster Class on a Test and Tune run at Brainerd Optimist Drag Strip. the 13 year old seventh grader at Boyd Buchanan ran 7.06 seconds at 90.5 mph in his one cylinder, five-horsepower rear engine dragster. the previous record was 7.11 at 89.25 mph was set two weeks ago by Will Spetr 14 of LaFayette, GA
Click on thumbnail to view larger picture.
Use back arrow to return.
Our photo albums are always changing.
Please check back.
Kart Pricing Karts Test Data Racing
Email: race@percryo.com

*******************