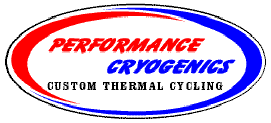 Cryogenic processing by the Cryoguys of machine & Woodworking Tooling, Engines for Drag cars, Race car, Motorcycle, and Kart Brake Rotors & Gearing, Cutters , End Mills and Drills, Pistol and Riffle Barrels and actions to mention only a few of the items that will be helped by our Custom Thermal Cycling

Please accept our apology, the site is undergoing a painful update
The Cryoguys
Welcome you to
THE CRYO ZONE

Technology Above and Beyond Basic Cryogenics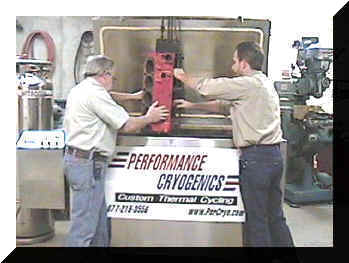 Delivering the cutting edge in Deep Cryogenics
with our Custom Thermal Cycling process
at affordable rates.



GOD BLESS OUR
SERVICE MEN & WOMAN
PAST AND PRESENT
WITH OUT THEM WE WOULD NOT BE
FREE
Disclaimer
We are the original PERFORMANCE CRYOGENICS Est 1999.
Several others that have chosen to use our good name.
They have no affiliation with us in any way.
Disclaimer
We know of another company that has listed us as being associated with them.
PERFORMANCE CRYOGENICS is not associated with any other cryogenics business.
Please take a moment to sign our
Guest Book

Mooresville, NC Cleveland, GA
704 799 1699
877 777 1699 877 219 3556
704 799 8482 Fax.
info@percryo.com Email

All information contained in this Web Site is the property of Performance Enterprises.
Download for information purposes is granted but not for publication.